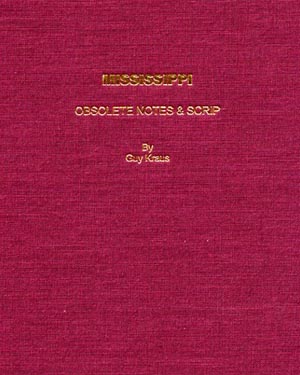 Reference :
Not in Library 6
Body :
The culmination of years of research by the author, and the new standard reference for Mississippi obsolete paper money. Reviewed in the Jan/Feb 2004 issue of Paper Money.
Published as an SPMC Wismer project, and originally sold by subscription.
Library Product :
Please register as a member to check out items.