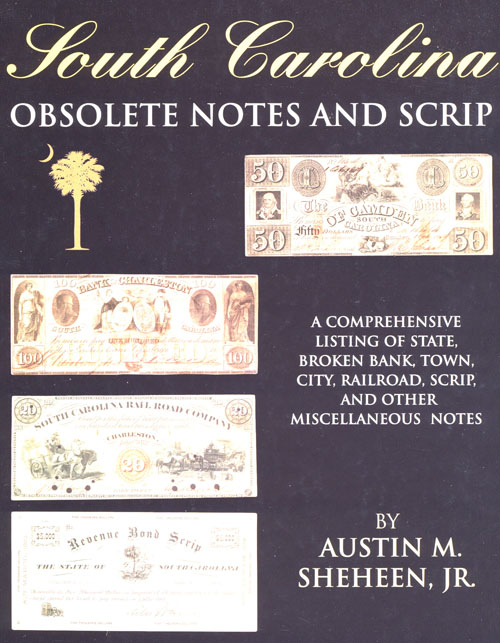 Author :
AUSTIN M. SHEHEEN JR.
Body :
A comprehensive listing of State, bank, railroad, town, city, private, depression scrip, and miscellaneous notes on South Carolina by the author of the first book on SC obsolete paper money, published in 1960. Full color, over 1000 notes pictured.
Self-published, available from the author, $50 postpaid in the United States, Austin M. Sheheen, Jr., POB 428, Camden, SC 29020. Read the review from Paper Money.
Library Product :
Please register as a member to check out items.