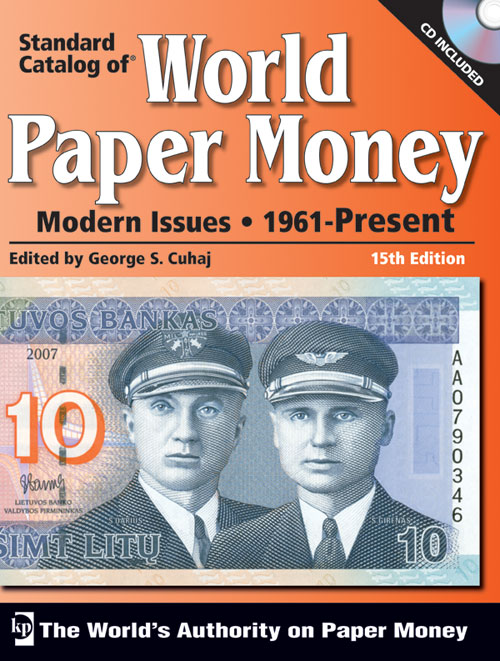 Reference :
Not in Library 10
Body :
This book is the modern guide to modern money and the only one of its kind! The expertise and extensive details you gain in this book will help you gain an edge in your paper money collecting investments, and set you up for successfully identifying modern notes every time. This reference offers nothing short of all the news and identifying details you need, including:

* FREE CD with key word search capability, and image enlargement up to 400%
* Top quality note images – more than 12,000 quality images
* Updated pricing - more than 55,000 listings, accurately representing fluctuations in the worth of 17,000+ variations of notes
* 150 previously unlisted varieties and specimens
* Coverage of paper money from 230+ countries, from Afghanistan to Zimbabwe
Krause Publications, $34.65.
Library Product :
Please register as a member to check out items.