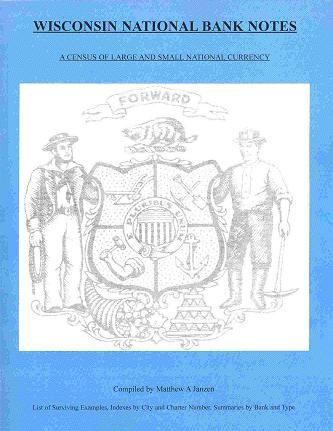 Body :
Includes over 10,200 individual notes by serial number, tables showing issuance and survivorship by bank, a short history of Wisconsin banking, plus 123 color and B&W photos. Browse www.janzencurrency.com for more information.
Self-published, $53 postpaid in United States. Order from author, Matt Janzen, 3601 Page Drive, #1, Plover, WI 54467.
Library Product :
Please register as a member to check out items.